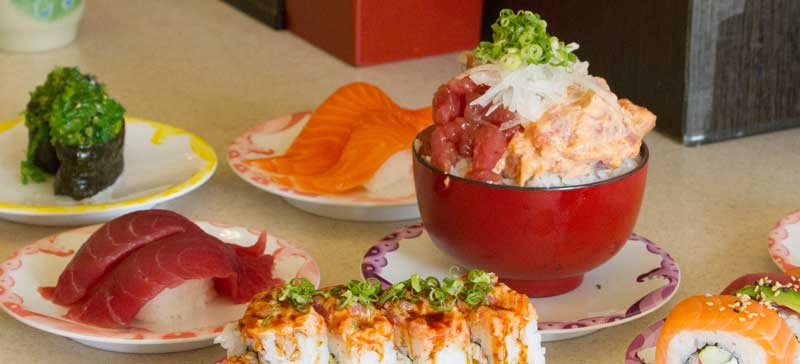 Dining
Restaurants & Specialty Food
Please your palate at these family-friendly establishments.
Please contact restaurants/stores directly for current business hours.
Baskin-Robbins
808.674.0131
Open daily 10AM-10PM
Carry-out, order by phone or online www.baskinrobbins.com. DoorDash delivery.
Chili's Grill & Bar
808.693.8722
Open Sun-Thur 11AM-10PM; Fri-Sat 11AM-11PM
Dine-in, carry-out, delivery. Order online www.chilis.com.
The Cookie Corner
808.674.0781
Open Mon-Sat 9AM-9PM; Sun 9AM-6PM
Carry-out.
www.cookiecornerhawaii.com
KFC
808.674.0690
Open daily 10:30AM-10PM
Carry-out, Drive-thru, online orders for delivery or pickup https://www.kfc.com/. Grubhub delivery
Loco Moco Kapolei
808.674.0788
Open Mon-Thur 7AM-8PM; Fri 7AM-9PM; Sat 7:45AM-8PM; Sun 9AM-7PM
Dine-in, carry-out. www.locomocokapolei.com
Mamaya Kapolei
808.674.4440
Open daily 8AM-3PM
Carry-out. www.mamayahawaii.com
McDonald's
808.674.0767
Carry-out daily 4:30AM-11PM; Drive-thru daily 4:30AM-Midnight
Order online www.mcdonalds.com or  McDonald's mobile app. Uber Eats and DoorDash delivery.
Pearl's Korean BBQ
808.674.0588
Open daily 10:30AM-8:45PM
Carry-out.
www.pearlskoreanbbq.com
Pizza Hut
808.643.1111
Open daily 10AM-10PM
Carry-out, delivery. Order online www.pizzahut.com or with mobile app.
Safeway
808.674.0070
Open 5AM-11PM
Instacart delivery service. www.instacart.com
Subway
808.674.6688
Open daily 10AM-8PM
Carry-out, order online www.subway.com or with Subway mobile app. DoorDash, Uber Eats, Grubhub, Postmates, Bite Squad delivery.
Sushi Bay
808.693.9922
Open daily 10:30AM-6PM
Carry-out.
Taco Bell
808.674.0225
Open daily. Dine-in 6AM-10PM; drive-thru 6AM-1AM; carry-out 6AM-11PM
Order online www.tacobell.com or with Taco Bell mobile app. DoorDash, Grubhub, Postmates, Uber Eats delivery.