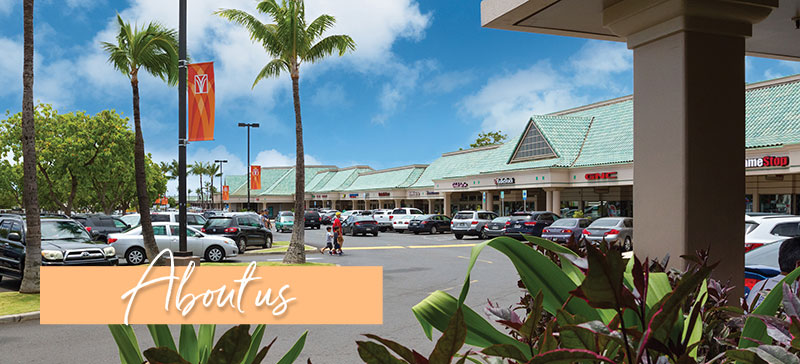 About Kapolei Shopping Center – the Heart of Kapolei
Kapolei Shopping Center has served the Kapolei community for 30 years. It was the first retail center to open in the City of Kapolei, welcoming its first tenant, Safeway, in 1992. At the time, Kapolei Safeway was this national supermarket chain's largest Hawaii store.
Today, anchored by Safeway and Longs Drugs, Kapolei Shopping Center is a bustling center with more than 30 local and national brand businesses offering a wide choice of goods and services and plenty of free parking.
From automotive services, banking, gifts and gadgets to health and beauty products, fashion and fun places to dine, Kapolei Shopping Center is a convenient stop in the heart of Kapolei – the fastest growing region on Oahu.
Contact Information
Property Management
David Marsh
General Manager
MMI Realty Services, Inc.
Phone: (808) 695-4330
Email: dmarsh@mmirealty.com
Leasing
Deven D. Higa (S)
Senior Vice President, Retail Leasing
JLL
1585 Kapiolani Blvd., Suite 1750
Honolulu, HI 96814
Phone: (808) 220-4126
Fax: (808) 203-5709
E-mail: deven.higa@jll.com
Security
(808) 554-3868
Community News and Information
The community of Kapolei has a lot to offer. Click below for additional information: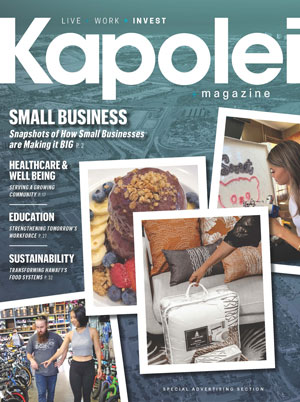 An annual guide to living, working and investing in Kapolei. Interesting articles about life, businesses and industries in the area.
View Kapolei magazine.