October 2023 Newsletter
It's trick-or-treat time at Kapolei Shopping Center, where we welcome families for an evening of free Halloween fun. Check out how some of our merchants are getting into the "spirit," too.
---

Pick a pumpkin, Win a prize!
Tues, Oct. 31 | 5-7 p.m. | Free family event
An evening of free Halloween fun is in store as Kapolei Shopping Center hosts its annual trick-or-treat event and kid-sized pumpkin patch for the community.
Participating stores and restaurants will be ready with treats when princesses and pirates, superheroes, mythical creatures and other costumed keiki come a-knocking! We're giving away 300 pumpkins and prizes for the kids, too!
Supported by Aloun Farms, Kekaha Agriculture Association and Hawaii State Farm Bureau, the festive, kid-size pumpkin patch on the lawn near Safeway will be stocked with 300 full-size, locally grown pumpkins this year where children are invited to pick a free pumpkin and win a prize, while supplies last. Every pumpkin is a winner!
You never know what other surprises may be lurking during this free family event.
---

This cookie says it all!
You can find Halloween-themed sweets at Safeway's Bakery Department, like this decorated, 12-inch cookie that's big enough to please any monster. Check out Safeway's seasonal bakery goods here.
---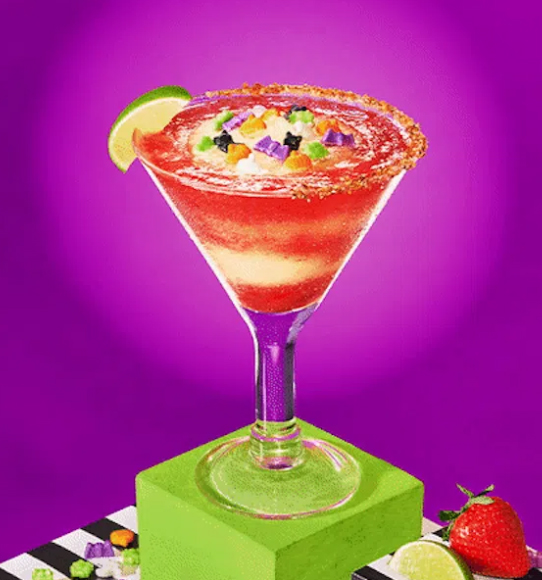 Sip on a Trick or Treat-A-Rita
Chili's October Margarita of the Month is shaking up to be the best Halloween marg they've conjured up yet! The Trick or Treat-A-Rita features premium tequila and vodka, fresh sour and strawberry puree topped with classic frozen margarita and Halloween candies.
Check out Chili's and please drink responsibly.