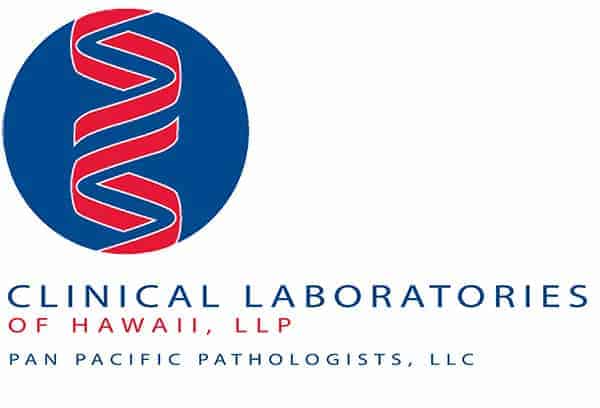 Clinical Laboratories of Hawaii, LLP, is a full service clinical, pathology and toxicology laboratory offering a complete range of medical testing services. Clinical Laboratories was founded in 1971 and today has over 70 locations statewide to service our hospital partners, physicians and patients. We are proud to have over 900 highly trained professional and technical staff offering clinical and analytical expertise.
Phone 808-674-0618
Fax 808-674-9241
Website www.clinicallabs.com
Business Hours
Monday – Friday 8:00 a.m. – 4:30 p.m.
Saturday 8:00 a.m. – 1:00 p.m.
Closed for lunch M-F 12:30 p.m. – 1:00 p.m.