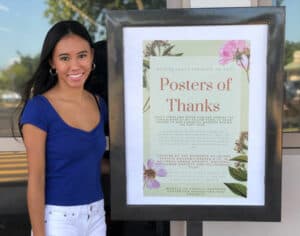 Kapolei Shopping Center was proud to support a thoughtful poster project organized by Island Pacific Academy senior Kaitlyn Taaca.
For her National Honor Society Individual Service Project, Kaitlyn enlisted the talents of fellow students in grades K-12 to create posters expressing thanks to first responders, medical professionals and other essential workers who have kept the community healthy and safe during the pandemic.
If you missed the "Posters of Thanks" display at Kapolei Shopping Center in March, we have shared them here. Click on any poster below to enlarge it.